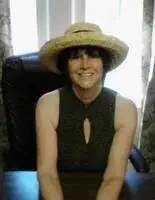 Dr. Dorothy McCoy is a psychotherapist specializing in individual, couples and family therapy, and maintains a private practice in Charlotte, North Carolina.
With over 17 years experience as a marriage and family therapist, and as a graduate of The University of Sarasota, The Citadel, and the University of South Carolina specializing in Counseling Psychology and Clinical Counseling, she is currently serving as private practitioner working with a broad spectrum of clients. Among her areas of expertise are victims issues, military and police issues, depression, anxiety, PTSD, and relationship enhancement.
In addition to being a prominent relationship therapist, Dr. McCoy has presented at international conferences and to general audiences speaking on the topics of relationships, anxiety, stress, psychopathy and personality disorders. She has written books on these issues. The most popular is the Manipulative Man (2006).
Dr. McCoy is an interactive, solution-focused therapist. Her therapeutic approach is to provide support and practical feedback to help clients effectively address personal life challenges. She integrates complementary methodologies and techniques to offer a highly personalized approach tailored to each client. With compassion and understanding, she works with each individual to help them build on their strengths and attain the personal growth they are committed to accomplishing. She also uses EMDR to treat appropriate issues.
Certified Clinical Anxiety Treatment Professional (focused on an understanding of the brain)
Education: the University of Sarasota, The Citadel, and the University of South Carolina

License, Certifications & Awards: SCLPC, NCLPC, AAETS, ACA, CCATP

Additional Training: The National Organization for Victims Assistance
Professional Activities and Memberships: The Citadel Club of Charlotte, ACA, SCCA, The Society for Police and Criminal Psychology, The Society for Psychopath Research